Our Leadership
The AMC Senior Leadership Team is led by former Royal Australian Navy Rear Admiral Lee Goddard as CEO. The AMC Senior Leadership Team is responsible for shaping and executing AMC's strategy and independently managing day to day operations to deliver the GWEO Enterprise Partner advisory services.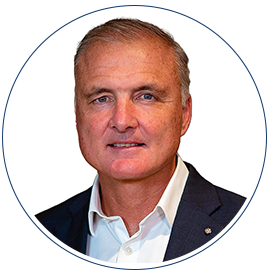 +-Mr Lee Goddard CSC I Executive Director I Chief Executive Officer
Lee was appointed Executive Director effective in July 2022 following his contribution to the AMC's Advisory Board since June 2021. Lee has 34 years of Navy experience commanding warships and joint Taskforces in every rank from Commander to Rear Admiral. His Navy appointments include Commander Maritime Border Command; Commander JATFOperation Sovereign Borders; Assistant Secretary within the Department of Prime Minister & Cabinet (International and National Security); and Commander of the Surface Fleet responsible for 18 major warships and 3500 personnel, as the designated Capability Manager's Representative ($1Bil+ budget) for all major warships from 2014-2017.
Lee specialised as an Air Warfare and Gunnery Officer, where he was responsible for the operational planning and tactical firing of the full range ADF guided weapons and explosive ordnance, including: the SM1, SM2 ESSM, RIM-7 Sea Sparrow, RGM84-Harpoon, Mk46 and MU-90 torpedoes, NULKA, 5-inch and 76 mm calibre naval rounds.

In 2013 when in Command of the upgrade Anzac Class warship HMAS PERTH he led the team that successfully completed the first Anti-Ship Missile Defence supersonic missile trials, by successfully proving the capability of the CEA phased array radar and ESSM missiles across a range of complex task group firing scenarios. He has been fully embedded and deployed with US forces at sea, that conducted complex operational long-range missile and tactical weapon firings.

Earlier in his career he qualified as Explosive Ordnance Custodian and a Principal Warfare Officer, leading tactical weapons firings at all ranks.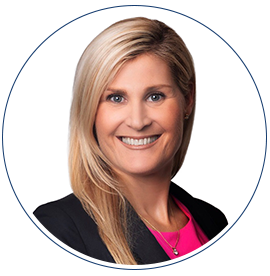 +-Ms Angela Winton | Chief Operating Officer
Angie has over 20 years of experience in building and leading high performing teams at Macquarie Group for 13 years as Division Director and most recently 10 years with Mazars an integrated global assurance and consulting firm as Partner leading the Financial Advisory division.
Angie has a bachelor's in business, graduate diploma in applied finance and leadership training at Mt Eliza Business School. Angie's direct exposure to the Defence sector has included engagements by Australian industry to consult on defence infrastructure projects including federal and state grant applications and economic impact analysis.
Angie brings strong finance, leadership, communication and client relationship skills to the AMC team.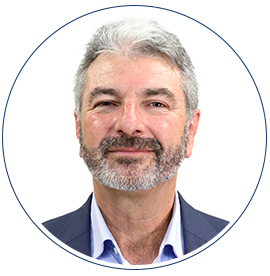 +-Mr Matthew Gibson | General Manager of Strategy
Matt has over 30 years of experience in the acquisition, sustainment and management of guided weapons, explosive ordnance, and the associated weapons systems. He has a bachelor's degree in mechanical engineering and a master's degree in explosive ordnance engineering.

Following an RAAF career as an Armaments Engineering Officer, Matt has worked on numerous programs supporting the introduction into service systems ranging from Hellfire and Bolide missiles through to frangible 5.56mm Close Target Rounds.

Matt has been the 155mm Inventory Manager and lead the program to deliver the modernised 155mm inventory currently in-service with the ADF. Matt also has a long association with explosive ordnance manufacturing and was the secretary of Defence's Munitions Manufacturing Integrated Product Team which was specifically aimed at increasing the utilisation of the Government owned facilities.a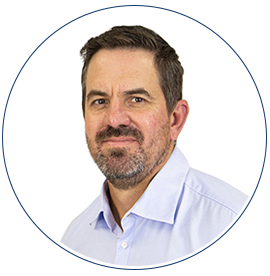 +-Daniel Christie | Chief Technology Officer
Dan has over 25 years of experience across the engineering and commercial environment of the defence, resources and research and development sectors. He has a bachelor's degree in mechanical engineering and a master's degree in advanced systems engineering (ASEC). He is a Fellow and Engineering Executive of Engineers Australia and is a Chartered Professional Engineer. During a career as a RAAF Armaments Engineering Officer and commercially within Defence Industry, Daniel worked on numerous Defence platforms and programs including AP3-C, Tiger, Blackhawk, Chinook, F-111, F/A-18, ASRAAM, ARAAM, AGM-142, JASSM and 155 Excalibur.

In addition, Daniel has significant technical, commercial and management experience gained in the resources sector where he was manager of an advanced manufacturing facility and major hazard facility as well as project management and design experience across major projects from concept through to commissioning.

Daniel also has experience in the research and development domain previously being the academic head of engineering and teaching and research active in the areas of technology disruption (rapid design, prototype & test), systems engineering and industry 4.0 asset management.

The AMC Advisory Board comprises a distinguished collective of strategic advisors possessing pre-eminent broad sector leadership across government, defence, research and development, logistics command, supply management and international policy. The AMC's advisory board is chaired by former Australian Defence Minister Christopher Pyne and includes former US Under Secretary of Defense for Acquisition and Sustainment, the Hon. Ellen Lord, US Army Brigadier General (Ret'd) Alfred Abramson Dr Ken Anderson former Chief of the Aerospace Division in the Defence Science and Technology Group (DSTG), Mark Donaldson Australian soldier and Victoria Cross recipient, and the Hon. David Feeney former Parliamentary Secretary for Defence.
Hon. Christopher Pyne - Chairman
Former Australian Defence Minister
Hon. Ellen Lord
Former US Under Secretary of Defense for Acquisition and Sustainment
Brig. Gen. (Ret'd) Alfred Abramson
US Army Brigadier General (Ret'd) and former Commander Picatinny Arsenal
Dr. Ken Anderson
Former Chief of the Aerospace Division in the Defence Science and Technology Group (DSTG)
Mark Donaldson VC
Australian soldier and Victoria Cross recipient
Hon. David Feeney
Former Parliamentary Secretary for Defence